Water Sports to Try in Miami Beach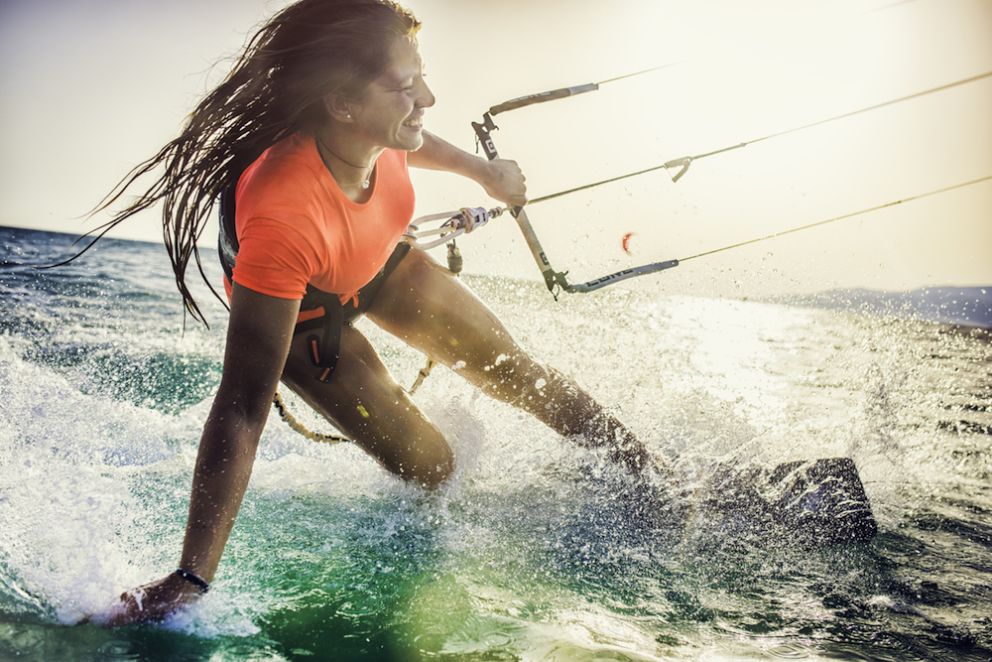 Life in Miami Beach revolves around the water. A stay in this tropical paradise is the perfect time to expand your horizons by diving into an ocean of water sports. From a casual paddleboard jaunt to an exhilarating dive deep beneath the surface, consider trying these water sports during your vacation.
Snorkeling & Diving
Snorkeling in Miami Beach can be a magical experience. Grab your fins and goggles and dive into the clear blue water for an adventurous snorkel along the shore. Miami is home to the third largest barrier reef in the world. The Florida Reef is in itself a unique ecosystem, teeming with vibrant coral, tropical fish, and bottlenose dolphins. Biscayne National Park and South Pointe Park are both excellent places to start exploring. Only 200 yards southeast of South Beach's 2nd Street lifeguard station is the Jose Cuervo Reef. The concrete bar was sunk on Cinco de Mayo in 2000 to create an artificial reef. At only 10-15 feet below the surface, the reef is a fun place to check out. Grab your rental gear at South Beach Dive and Surf Shop, located only a few blocks from Celino. For a comprehensive guide to SoBe wrecks and reefs, visit South Beach Divers.
Boating
Go on an amazing adventure around Biscayne Bay's pristine beaches, sandbars, and islands by boat. Swim, tube, and enjoy the sunset from the sea on a 24-foot speed boat with Boat Miami Beach. The rental company offers tours for up to 10 passengers and includes a personal captain and dockside pickup. If you prefer to DIY, check out Miami Boat Rent, Inc who will give you a detailed boat handling lesson before handing over the keys. For the ultimate adrenaline rush, cruise the coastline 'Miami Vice-style' on a Thriller speedboat cruise. Peep multi-million dollar celebrity homes on Star Island, Art Deco mansions, and Miami's downtown skyline at full speed.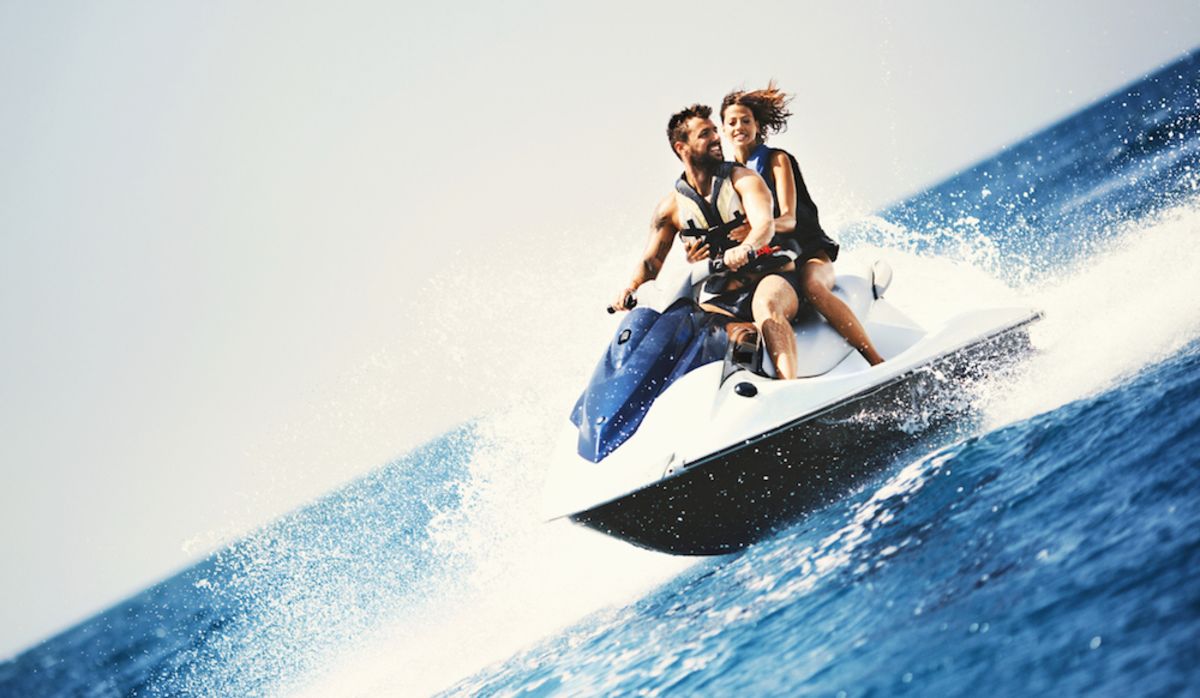 Jet Skiing
Saddle up on a wave runner for a unique tour of Miami. Visit the most exclusive areas in South Florida, including the Port of Miami, Bayside, Star Island, and Sir Flagler Island to see the photographic monument. Jet-Ski Tours of Miami gives you the largest travel area in Miami Beach. The tour is narrated by exp erienced tour guides, on their own separate jet skis, who lead the way around the coolest places and most beautiful waterways in the city.
Kayaking & Paddleboarding
Take it slow and give your arms a killer workout on a kayak or standup paddleboard. Miami Beach Paddleboard has all the rental gear to make it happen. After a crash course on the basics, glide through the historic Collins Canal lined with beautiful homes and the famous Collins Avenue. The dynamic experience through the waterways is unlike any other. You'll spot stunning views of Miami's skyline, the Sunset Islands channels, and maybe some dolphins.
Surfing
Although Miami beaches aren't known for its surf, the calmer waves are perfect for beginners looking to get up on a board. F1rst Surf Supply and SoBe Surf rent boards by the hour and offer specialized lessons to get you started. After learning the fundamentals and mastering a few waves, take your board to South Pointe Park on South Beach. You'll find some powerful A-Frame waves if you paddle out by the pier.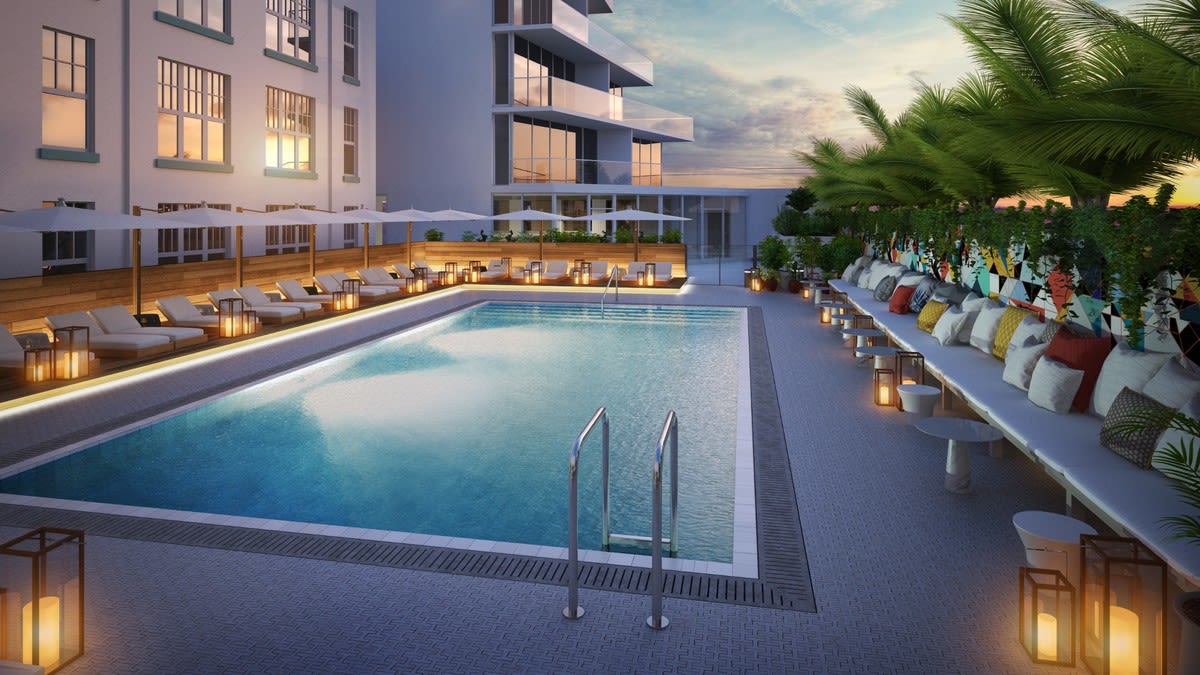 Swimming
Miami beaches are enviable to just about everyone. Visitors travel from around the world to take a dip in the warm waters of SoBe. When you book your vacation with Celino Hotel, we make it easy. Our beachfront hotel is located just off the legendary Ocean Drive. Go for an open-water salty swim or spend the day at our Oasis Garden pool. Tucked into Celino's lush garden courtyard, the 40-foot pool is the perfect place to stretch out and take a few laps.
Waterskiing & Wakeboarding
Waterskiing and wakeboarding takes patience, trial, and error. If you're looking to give these watersports a try, visit Miami's #1 wakeschool, Gator Bait. Marco Moran has been turning newbies into pros for 13 years. He selects calm riding spots just off Key Biscayne for you to get up on the water and surf.
Parasailing & Windsurfing
Let the wind propel you through the water by combining sailing and surfing in these thrill-seeking watersports. Parasailing is the perfect combination of adventure sports and sightseeing. For a beginner-friendly experience with unparalleled views of the city, book an excursion with Miami Beach Ocean Watersports and soar through the air over Biscayne Bay. Harness the power of the wind with a windsurfing lesson at Miami Watersports in Key Biscayne. Your class is held at Miami's most popular beach for windsurfers in a narrow strip along the Rickenbacker Causeway. Although not your typical white sand beach indicative of the area, the spot makes up in the action department.
Ready to explore Miami's waters, above and below? Miami Beach is your playground. Book your SoBe stay with Celino Hotel, located in the heart of Miami Beach. From our recommended beach workouts to laying poolside, we'll make sure you have everything you need for optimal health and wellness during your stay in Miami. Be among the first to visit the brand new Celino District when you book our exclusive pre-opening promotion. Receive 20% off our Best Available Rate and a daily breakfast credit when you book now with Celino Hotel.
subscribe to the blog and receive exclusive discounts