Miami's Best Summer Events & Festivals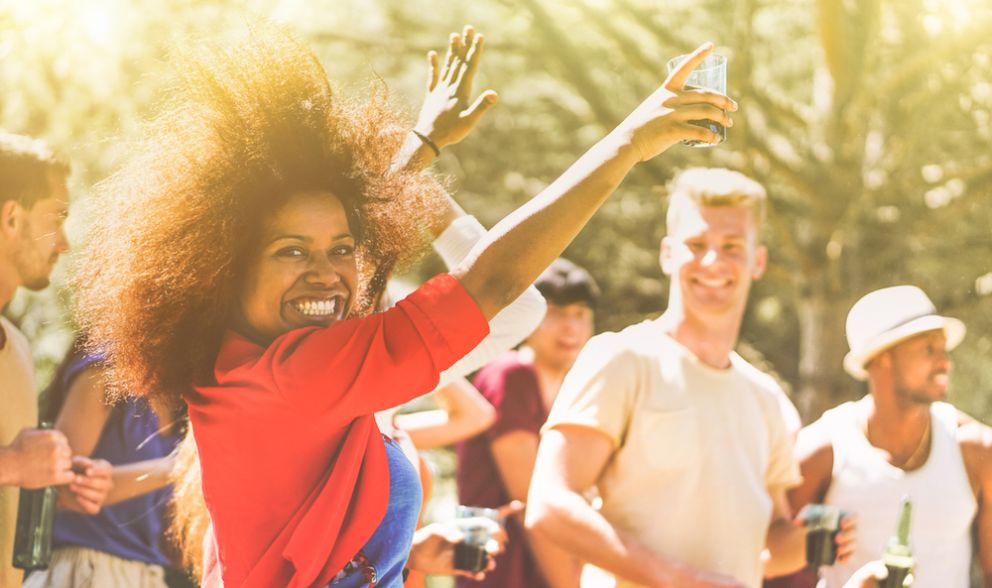 Looking for something to do? Make your summer in Miami amazing. There's a ton happening in Miami this season, and we've got all the best events to mark on your calendar right now. Find your next great experience on our summer calendar of events.
Celebrate All Things Mango
Lincoln Eatery has teamed up with Taste of Redland for the inaugural Bingo, Bango, That's My Mango Festival (June 30). The free event includes mango-inspired dishes, family-friendly entertainment, games, live demos, local artisans, contests, and prizes. Come back for more mango goodness at the end of July during the South Beach Mango Festival at Lummus Park (July 27 - 28). The annual event features a farmers' market, tasting demo, kids area, beer garden, and plenty of opportunities to sample the sweet fruit.
4th of July
Don your red, white, and blue this 4th of July at the Fire on the Fourth Festival. The fun-filled day of live music, food trucks, fireworks, and kids activities takes place at the North Beach Bandshell at the intersection of Collins Avenue and 73rd Street. After a day at the festival, head south to Ocean Drive for a 9 p.m. fireworks display. Grab a patio seat at a local café or pick a spot on the beach to watch fireworks shoot over Lummus Park.
Florida Supercon
July 4 - 7
The Miami Beach Convention Center hosts all things comic-book culture at the annual Florida Supercon. Meet celebrities, attend panels, film screenings, and Q&As at Florida's largest comic convention. This year, meet Oscar Nuñez, Creed Bratton, and Kate Flannery from NBC's The Office, Patricia Quinn from The Rocky Horror Show, and George Takai from the Star Trek television series.
Miami Swim Week
July 11-16
Miami Swim Week returns to Miami Beach for a week of runway shows, trade shows, pop-up shops, and pageants. Find out where to see the hottest new swimwear and how to snag a seat to Miss Bikini USA using our guide to Swim Week's most anticipated events.
LOL in Miami this Summer with John Leguizamo
July 12 - 14
John Leguizamo brings his one man show, Latin History for Morons, to the Adrienne Arsht Center's Ziff Ballet Opera House. The critically acclaimed show reveals America's unsung heroes, told by Tony and Emmy Award winner John Leguizamo. Follow Leguizamo on his hilarious quest to find a Latin hero for his son's school history project during the 110 minutes of pure comedic fun.
Dance Your Heart Out
From the MegaRumba Latin Music Festival (July 20) to the International Ballet Festival of Miami (July 27 - August 18), Miami is ready to get its groove on this summer. Check out the world's top salsa talent at the five-day Miami Salsa Congress in Miami Beach featuring evening galas, dance workshops, and live concerts (July 24 - 28). Gear up for the multicultural African Diaspora Dance and Drum Festival of Florida the first weekend of August. Enjoy African and Caribbean dance, drum, and music workshops as well as folklore storytelling, drum circles, and more (August 2 - 4).
Can't-Miss Summer Concerts
Some of the music industry's biggest stars are coming to Miami this summer for epic performances. Visit the American Airlines Arena events calendar for a full list of upcoming live acts. Jennifer Lopez (July 25 - 27), Shawn Mendes (July 28), and Jonas Brothers (August 7) round out the star-studded lineup set to take the stage. Indie rock favorites Vampire Weekend perform at James L. Knight Center (August 24) and classic rock veterans The Rolling Stones close out August at the Hard Rock Stadium (August 31).
Miami Spice
August 1 - September 30
Miami's culinary scene is in the spotlight this summer as three-course, prix-fixe menus prepared by Miami's hottest chefs debut at select restaurants. The two-month event lets you gain access to some of the city's most exclusive restaurants for a bargain (brunch $23, lunch $23, and dinner $39). Stay tuned for participating restaurants, TBA July 8.
Get Artsy at ArtsLaunch 2019
September 7
Mark your calendar for the biggest free community event in Miami. ArtsLaunch 2019 takes over the Adrienne Arsht Center for a day of free events, cooking demos, dance classes, an indoor street fair, and live performances to set Miami's art season in motion. ArtsLaunch is free and open to the public.
Find Movie Magic at Local Film Festivals
Miami has three back-to-back film festivals lined up for the end of September. Kick things off with the Brazilian Film Festival (September 14 - 21), presenting a collection of short and feature films exclusively dedicated to Brazilian films in the United States. Take a look at fashion design through storytelling, graphics, sound, and motion at the Miami Fashion Film Festival. The fest brings attention to the interdependence between art and fashion and its influences in its summer shorts series. Dates TBA. Third Horizon Caribbean Film Festival returns for its fourth annual run, featuring films telling the stories of the Caribbean region, its people, and their diaspora. Dates TBA.
Follow the Celino Instagram and post a photo using #BeSeenCelino to show us what you get up to in the new Celino District this summer.
Get to your exciting plans faster when you book with Celino South Beach. Be amongst the first to visit the brand new Celino District when you book our exclusive pre-opening promotion. Receive 20% off our Best Available Rate and a daily breakfast credit when you book now with Celino Hotel.
subscribe to the blog and receive exclusive discounts