Your Ocean Drive Guide to Fashion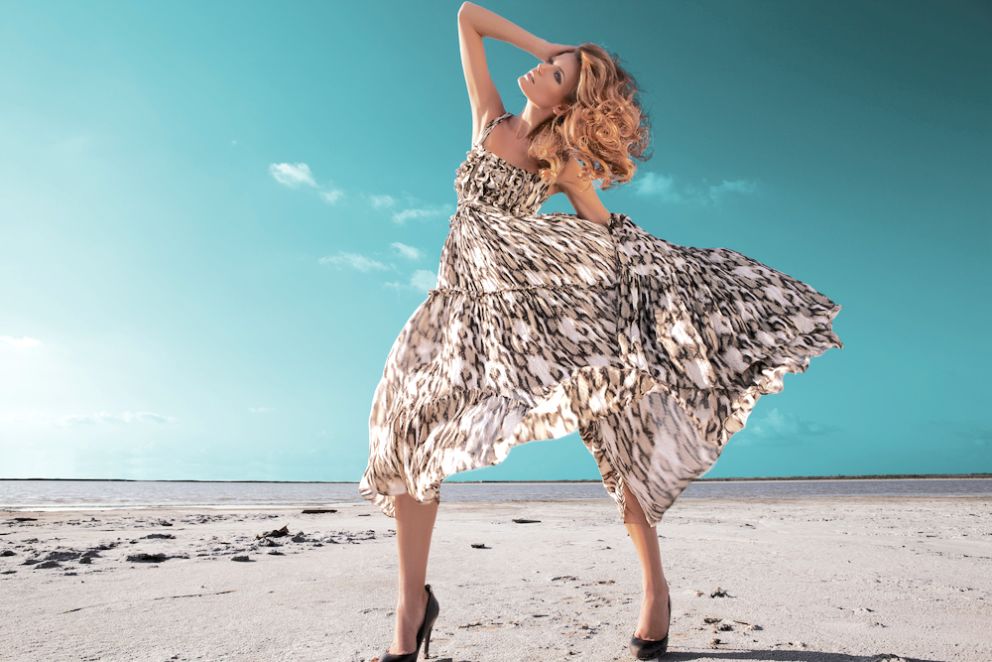 Miami Beach's iconic Ocean Drive is a top destination for fashion lovers. Design inspiration, the perfect blend of old and new styles, and markings of a storied fashion history line the street. From famous designer mansions to trendy boutiques, this guide offers a tour of the must-visit spots for the fashion minded individual. Absorb, acquire, and dress to impress with your Ocean Drive guide to fashion.
The Versace Mansion
Gianni Versace brought the universal popularity of his fashion empire with him when he moved to Ocean Drive in the early 90s. His extravagant Mediterranean revivalist mansion at 1116 Ocean Drive is the third most photographed home in America. Outfitted with Italian upholsteries, opulent furnishings, marble, frescoes, 24-karat gold, water fountains, and statues, Casa Casuarina operates today as a boutique hotel, restaurant, and event venue.
Shops
Tucked into the fashion-forward street are buzzworthy shops stocked with high-end clothing, as well as more budget-friendly finds. Roses and Dreams on the corner of Ocean Drive and South Pointe Drive is a charming shop with Parisian women's apparel and accessories and Ocean Drive Gallery has a diverse selection of organic soft cotton and linen clothes. Sabrina Crippa's TAJ by Sabrina flagship store is only steps from Celino's front door, while U Rock Couture's glam boutique of name-brand clothing and accessories for men and women is only steps further. Surf Style runs the beach, with four locations alone on Ocean Drive selling their famous neon colored windbreakers. Il Boschetto's headquarters is located on Ocean Drive. The up-and-coming fashion brand crafts high quality sunglasses, accessories, and an in-the-works natural clothing line made from 100% biodegradable materials. Make it a point to check out more local boutiques next time you're in town.
Annual Fashion Events
Miami turns into a worldwide fashion mecca during the annual shows of Miami Fashion Week and Miami Swim Week. The fashion tour de force doesn't stop there. The city hosts the Jewelers International Showcase, Boutique Fashion Weekend, Swank Deco Fashion Weekend, Great Bridal Expo, and The Retreat fashion festival every year. Although these events take place around the city and greater Miami area, pop-up events and photoshoots are occasionally spotted along Ocean Drive during the spectacles.
Art Deco Fashion
The glamorous Art Deco style era may be behind us, but the fashion lives on at the Art Deco Welcome Center and gift shop at 10th Street and Ocean Drive. Elegant bias cut evening gowns, geometric shapes, long lines, exaggerated accessories, and dapper suits complete the Gatsby-esque dress code attire. See the style movement of the 20s, 30s, and 40s on mannequins, art print posters, and more.
No fashion vacation is complete without a stroll along Ocean Drive. The palm-lined avenue, colorful Art Deco architecture, and antique cars form the perfect Instagram backdrop to your fashion finds. From the rise of Miami fashion to famous Miami fashion designers who forever changed our closets, get your fashion fix at our Blog.
Book your South Beach getaway with Celino Hotel, located on Ocean Drive in the heart of Miami Beach and just steps away from the top fashion destinations in town. Be among the first to visit the brand new Celino District when you book our exclusive pre-opening promotion. Receive 20% off our Best Available Rate and a daily breakfast credit when you book now with Celino Hotel.
subscribe to the blog and receive exclusive discounts