Mixing Vacation with Health in South Beach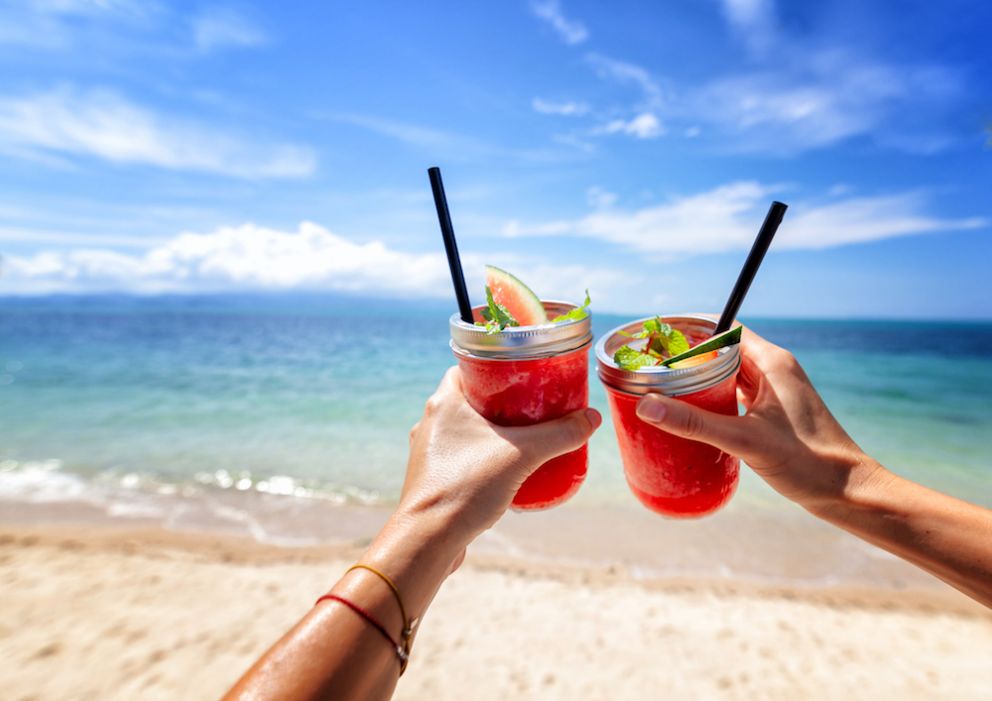 Vacation is a time to break free from reality. Lines are blurred as our everyday eating, sleeping, and activities are sometimes thrown out the window to welcome less healthy, but oh-so-tempting ones. Of course, it doesn't have to be this template. You can live your best life in South Beach, while living your healthiest one by mixing vacation with health. One of our favorite things about South Beach is the array of healthy options that are available, everything from food and drink to outdoor activities and nightlife. Here are our top picks for where to let loose on vacation - with healthy choices in mind.
Eats
There's absolutely no reason why your South Beach food choices should be unhealthy. Our streets are lined with healthy options that are as tasty as they are packed with energy-boosting, nutrient-dense goodness. With our tropical climate, bountiful ocean, and fertile farmland just beyond Miami's borders, South Beach has long enjoyed easy access to tasty produce and fresh catch. Pure Vida, Simple Healthy Food, and Re:Fresh Miami Beach are great options for grabbing health-minded sandwiches, soups, salads, wraps, and acai bowls to enjoy on the beach. For a sit-down dinner with a little more heft, try the all-vegan Planta eatery or My Ceviche's ceviche and poke bowls, both located in the SoFi neighborhood. Lilikoi Organic Living serves up Mahi Mahi and a shrimp coconut curry bowl, and for the late night snacker, the 24-hour Café Del Mar has healthy platters of grilled chicken, grilled salmon, and low-fat chicken salad.
Drinks
Swap the gatorade and energy drinks for a fresh squeezed juice. Juice and Java and The Smoothie Shop on Washington Avenue and Under the Mango Tree on 5th Street offer juices perfect for a pick-me-up. Skip the Cuban coffee drinks loaded with steamed milk and sugar. Try a cup of steamy or iced tea or kava at Purple Lotus Kava Bar on South Pointe Drive, Ladurée on Lincoln Road, and Miu's Tea on Washington Avenue. If you can't refuse an alcoholic beverage (and we can't blame you), choose a healthy alternative. Champagne-based cocktails are low on calories, and rum and diet, vodka soda, old fashioned (without sugar), wine, sangria, and apple martinis aren't packed with sugar. For beer lovers, hard ciders and seltzers are more forgiving than the heavy IPAs that leave you feeling bloated.
Activities
Chill on the beach, try water sports, or tour South Beach on foot - and dedicate your vacation to your healthiest self. Make your SoBe activities feel just as healthy as they are exciting. Celino Hotel is in the heart of the Art Deco District. Put on your walking shoes and tour the iconic district (north to Dade Boulevard, south to Sixth Street, and west to Alton Road) and the nearly 1,000 historic buildings. Our walking tour will show you where to go. Don't let your exploration on foot (or bike!) stop there. Lincoln Road Mall, the Miami Beach Botanical Garden, Miami Beach Boardwalk, Lummus Park, and South Pointe Park are excellent places to wander.
Fitness
Take a break from the day to work some fitness into your routine. From an hour-long yoga class on the beach to a minute of jumping jacks when you're fresh out of bed, there's no exercise that's bad exercise. Make it fun, you're on vacation! Get started with our basic beach workouts. From swimming to surfing to a run along the soft SoBe sand, these workouts will leave you feeling refreshed.
Late night
South Beach is known for its epic nightlife. While sipping on a cocktail and lounging on a plush couch sounds enticing, move to the groove instead. Mango's Tropical Café offers a nightly Sip, Savor, & Salsa package in their Mojito Room that includes a beginner Latin dance lesson. SoBe's longest running gay club Twist has three dance floors and STORY Nightclub's infinite hybrid sound system always keeps the dance floor packed. Check out more SoBe nightclubs here.
Kick your healthy vacation into high gear when you book your South Beach stay with Celino Hotel. Be among the first to visit the brand new Celino District when you book our exclusive pre-opening promotion.
subscribe to the blog and receive exclusive discounts