Plan a Holistic Wellness Vacation in South Beach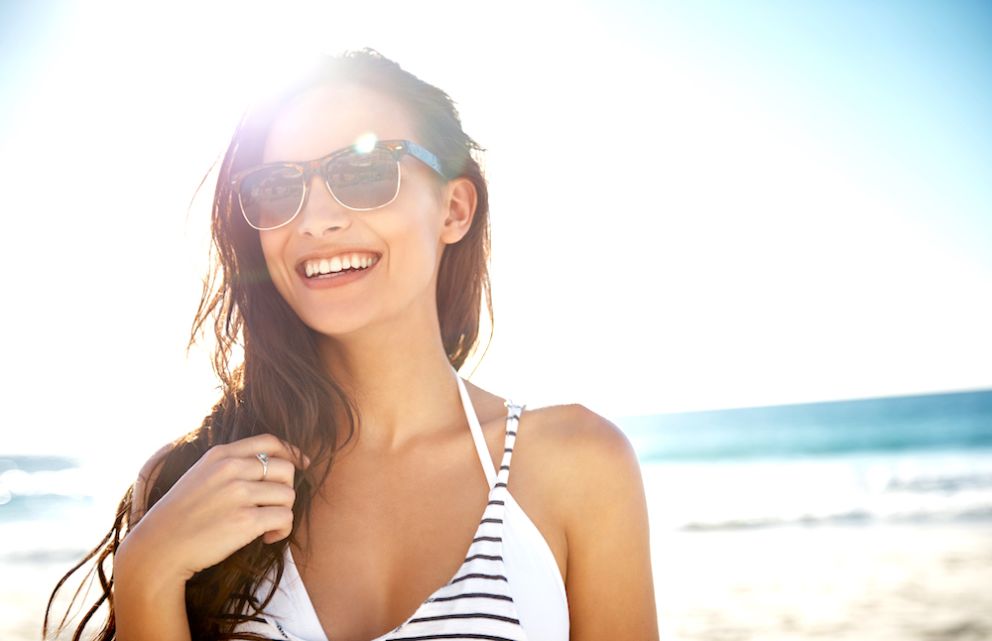 Get away for a mind-clearing vacation in South Beach's wellness wonderland. In regards to health, 'holistic' means thinking about the big picture, or 'of the whole' self, which includes taking into consideration your physical, mental, and emotional health. Once the mind, body, and spirit are in perfect balance, you'll be in a state of optimum health.
Wellness doesn't have to be solely associated with a relaxing spa experience, alternative medicine therapies, and yoga retreats. When it comes to a holistic and wellness vacation, one size does not fit all. After all, healthy food, adequate sleep, fitness activities, and nature therapy are the main pillars of self care. Ready to reap the benefits of a wellness vacation? Follow our tips for a holistic healing program - South Beach style.
Eat Well
As much as the eateries of Ocean Drive may try to lure you in with the wafting smell of fish tacos and Cuban sandwiches, satisfy your food cravings with healthy and nutritious choices. For quick and healthy breakfast, brunch, and lunch options, visit Pura Vida on Washington Avenue for all day acai bowls, protein-packed lunch bowls, salads, whole wheat wraps, green and immune-boosting juices, smoothies, and wellness shots. End the day at the upscale plant-based eatery Planta in South Beach's SoFi neighborhood. A dinner at this stylish space doesn't come cheap, but a night of clean eating from their globally inspired menu will leave you feeling reenergized instead of bogged down. Begin with the coconut ceviche and split the Chef's Selection Grand Tasting. The sushi platter comes with ahi watermelon and truffle mushroom nigiri and a selection of excellent plant-based maki rolls (we promise, you won't even miss the fish).
Exercise
Fitness activities like walking, yoga, and swimming help to clear and expand the mind. Just because you're on vacation doesn't mean your fitness routine can't be maintained, enhanced, or even kick-started. Continue your active lifestyle by trying our basic beach workouts or taking it up a notch with these adventurous water sports to try during your South Beach stay.
Sleep
According to the National Heart, Lung, and Blood Institute, sleep plays a vital role in good health and well-being throughout your life. During sleep, your body works to support healthy brain function which leads to optimal mental health, physical health, and overall quality of life. In return, sleep deficiency has been linked to depression and an increased risk of obesity, heart disease, diabetes, and high blood pressure. In a city that pulses with vitality, a calming retreat is essential to your holistic wellbeing. Celino's suites, lofts, and bedrooms channel ineffable tranquility and romance. Fresh green accents provide a calming, tropical vibe, while signature finishes of pale hardwood floors and headboard, a hand-tufted wool area rug, and locally produced graphic artwork create a sense of warmth.
Go to the Beach
It's no secret that the beach has healing powers. A healthy does of "vitamin sea" can boost your mood, promote feelings of calmness and peace, and change our brain waves' frequency to put us into a mild meditative state. You'll de-stimulate your brain and feel more engaged when you smell the ocean breeze, listen to the ebb and flow of the water, and put your feet in the warm sand.
Get to the surf and sand quicker when you book your South Beach visit with Celino Hotel. Be among the first to visit the brand new Celino District when you book our exclusive pre-opening promotion. Receive 20% off our Best Available Rate and a daily breakfast credit when you book now with Celino Hotel.
subscribe to the blog and receive exclusive discounts