Fun Father's Day Activities in Miami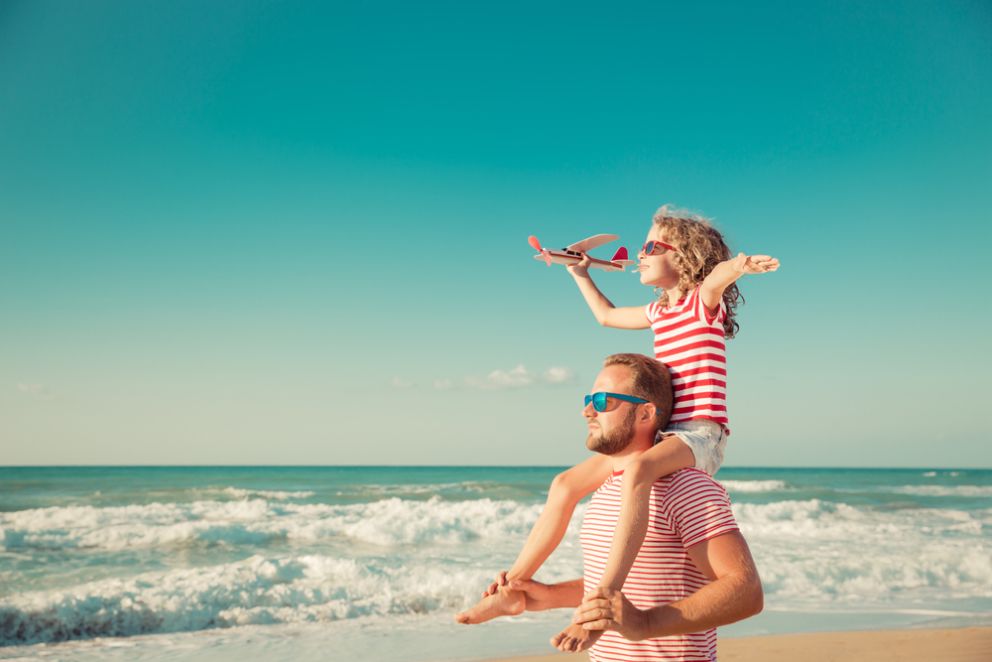 On Father's Day, or any day, there are lots of ways to celebrate Dad in Miami. With the big day right around the corner, it's time to start planning how to celebrate the amazing dads in your life. We've got plenty to choose from to let Dad feel appreciated on his day.
Snag Tickets to see the Miami Marlins
Visit Marlins Park to catch a baseball game. Treat dad to a few hours of 'America's pastime' by surprising him with tickets to the 1 p.m. game against the Pittsburgh Pirates. Watch the two teams battle it out and surprise him with excellent seats and unlimited snacks.
Visit Famous Film Locations
Plan an afternoon scouting out local destinations where some of Hollywood's most memorable blockbusters were filmed. Miami's colorful Art Deco architecture, palm trees, sandy beaches, and sunny skies provide a gorgeous natural backdrop for films and television series. Visit the Lincoln Road Mall to walk in the footsteps of Robin Williams in Birdcage, the corner of 8th and Collins for the place where Detective James "Sonny" Crockett would indulge in a café con leche in Miami Vice, or the exact location on Ocean Drive where Tony Montana survived a chainsaw massacre in Scarface.
Grab a Beer at Concrete Beach Brewery
Take Dad to Concrete Beach Brewery in Wynwood for classically brewed ales and lagers. Concrete Beach is throwing a Father's Day bash with live music from Smokin' Section, award-winning Havana Lager specials, merch deals, and a new limited can release you can only pick up at the brewery. The fun starts at 5 p.m.
Give the Gift of Speed
Pay a visit to the Lincoln Road Mall in Miami Beach for the Festivals of Speed. The car show features 50-60 exotic, classic, and muscle cars displayed on the sidewalks along one of Miami's most iconic streets. Enjoy food, wine, cocktails, shopping, and more at this free event. The show runs from 10 a.m. to 3 p.m. on the corner of Alton Road and Lincoln Road.
Visit Jungle Island
Dad gets in for free at the eco-adventure park on Watson Island, just east of downtown Miami. Explore nature and enjoy live music, classic cars, local brews, and food from the Pink Flamingo food truck. Jungle Park is open from 10 a.m. - 5 p.m.
Follow the Celino Instagram and post a photo using #BeSeenCelino to show us what you and Dad get up to in the new Celino District.
Get to your exciting plans faster when you book with Celino South Beach. Be amongst the first to visit the brand new Celino District when you book our exclusive pre-opening promotion. Receive 20% off our Best Available Rate and a daily breakfast credit when you book now with Celino Hotel.
subscribe to the blog and receive exclusive discounts