8 Fashion-Forward Miami Boutiques We Love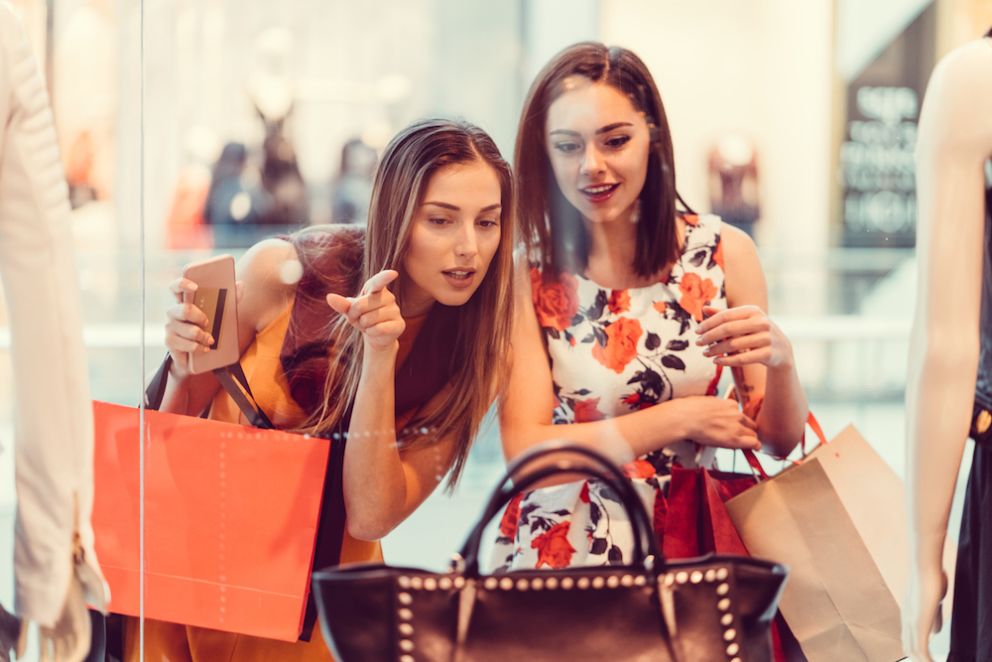 Shopping in Miami is always an adventure for the fashion-minded. From vintage shops to one-of-a-kind boutiques with handmade collections, there's so much to fall in love with, and so much that is uniquely Miami. Make it a point to check out these stellar boutiques next time you're in town.
TAJ by Sabrina
Launched in 2006 by Italian designer Sabrina Crippa, the luxury-lifestyle brand combines Crippa's passion for travel and fashion to create colorfully designed garments with intricate details and embroidery. Inspired by the Mediterranean coast and the beaches of the Caribbean, the TAJ by Sabrina brand is carried at high-end boutiques all over the world. Visit her flagship store in Miami Beach, just steps from Celino's front door. Open 10 a.m. - 8 p.m. daily. 760 Ocean Dr, Miami Beach
Beach Boutique Miami
Handpicked designer pieces, timeless finds, and urban-sport and evening wear line the shelves of this sustainability-minded boutique. Find jewelry, beachwear, and gifts from cutting edge designers at Beach Boutique. Open Monday through Saturday, 11 a.m. - 6 p.m. Sunday, 11 p.m. - 5 p.m. 1701 Sunset Harbour Dr, Miami Beach
Earthy Chic
Created through a collaboration between two friends wanting to make a difference in the world, Earthy Chic combines beauty and nature to create stylish products women love. The duo opened their flagship store in the Miami Design District in 2015, which features carefully curated apparel, handbags, and accessories from around the world, as well as their Made With Love jewelry collection using a variety of different metals and stones. Open Tuesday through Saturday, 11 a.m. - 8 p.m. Sunday and Monday, 12 p.m - 6 p.m. 4300 NE 2nd Ave, Miami
OMG Swimwear
For flirty looks, unique finds, and top-notch customer service, OMG Swimwear is one of Miami Beach's most coveted spots to snag a swimsuit. This men's and women's swimwear shop also has great spots for Instagram pics to showcase your new beachwear. OMG Swimwear is open Monday through Saturday, 11 a.m. - 7:30 pm. Sunday, 11 a.m. - 6 p.m. 815 Washington Ave, Miami Beach
Agua Dulce Bikini Store
Update your swimsuit collection this year with a stop at Agua Dulce Bikini Store on Collins Avenue, only one-half mile north of Celino. Start here for the best swimwear of the season. Shop one piece swimsuits, high-waisted bikinis, and beachwear for every body type. Open daily, 10 a.m. - 8 p.m. 1300 Collins Ave, Suite Bay A, Miami Beach
Touch Dolls
Launched by renowned Miami-based stylist, Cyndi V, Touch Dolls created a fashion frenzy in South Florida with chic apparel and accessories. Although the family owned boutique operates strictly online, their on-trend looks are what keep Miami on the fashion map. Shop the boutique, here.
Fly Boutique
Located in the MiMo District, Fly Boutique is a vintage designer enthusiast's dream. From Pucci to Gucci to Chanel and Dior, find clothing, accessories, jewelry, and housewares at this hip consignment shop. Open Sunday through Friday, 11 a.m. to 7 p.m. Closed Saturdays. 7235 Biscayne Blvd, Miami
Miami Twice
Miami Twice's clothing is perfect for the vintage-obsessed. Find stylish and one-of-a-kind pieces from the 60s and 70s, Deco memorabilia, and a huge selection of designer handbags. Curated by owners Mary Kyle Holle and Diane Kyle, the family owned shop has been in business since the 80s. Miami Twice is open Monday through Saturday, 10 a.m. to 7 p.m. Closed Sundays. 6562 SW 40th St, Miami
Book your South Beach getaway with Celino Hotel, located in the heart of Miami Beach and just steps away from the best boutiques in town. Be among the first to visit the brand new Celino District when you book our exclusive pre-opening promotion. Receive 20% off our Best Available Rate and a daily breakfast credit when you book now with Celino Hotel.
subscribe to the blog and receive exclusive discounts