SoBe's Art Deco District: A Visitor's Guide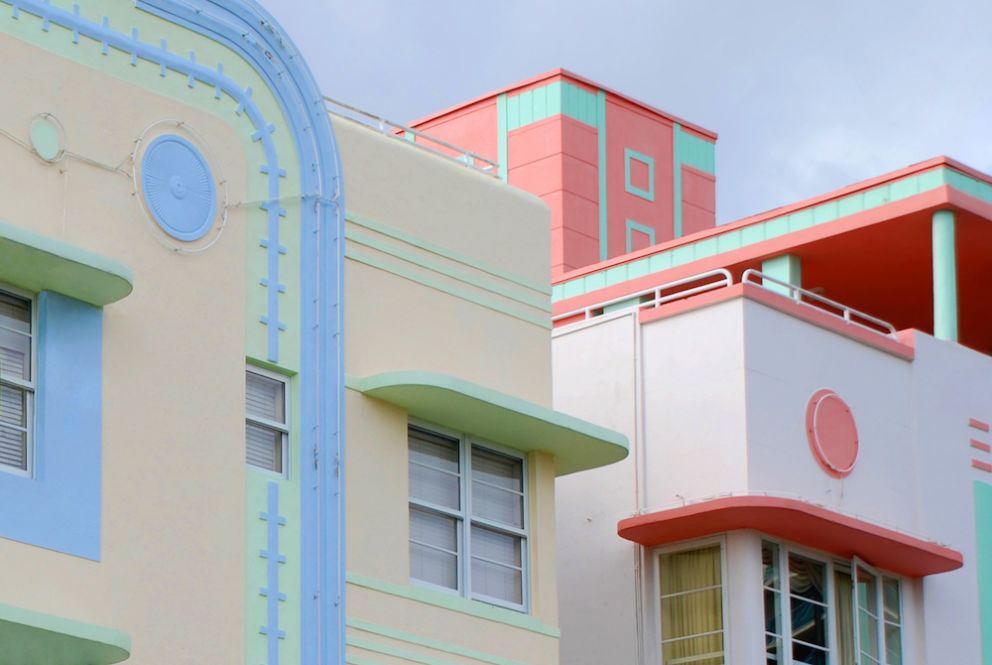 With the establishment of the new Celino District (our contemporary collection of properties encompassing three of Ocean Drive's most iconic Art Deco buildings and a new build), Miami Beach's Art Deco neighborhood is now at the height of its renaissance. Designated an official historic sector nearly 40 years ago, it is considered one of the world's best examples of Art Deco architecture. When staying with Celino, you can truly enjoy a 'district within a district', right in a glamorous corner of the larger Art Deco District. Here's what you need to know about the area.
Art Deco originated as a mash-up of early 20th Century European design styles such as Cubism, French Art Deco, German Bauhaus, Expressionism, and more. Although Miami's prominent Art Deco buildings were erected during the building boom of the 1920s and 30s, the term 'Art Deco' wasn't coined until the 80s, when an interest in the style renewed.
A Walking Tour of Miami's Art Deco Past
The best way to explore is on foot. Simply exit the Celino District and head north along Ocean Drive to view a colorful array of buildings enhanced by the coconut palms lining the sidewalk. As you make your way north, you'll pass Italian fashion designer Gianni Versace's mansion and notable works from esteemed Art Deco architects.
The entire district (north to Dade Boulevard, south to Sixth Street, and west to Alton Road) has nearly 1,000 historic buildings. If you want more than colorful photos to take back from your SoBe getaway, hop on a walking tour leaving from the Art Deco Welcome Center for an introduction to Miami's three major historic design styles (Mediterranean Revival, Art Deco and Miami Modern) and explore the inside of hotels, restaurants, and other structures with a knowledgeable guide.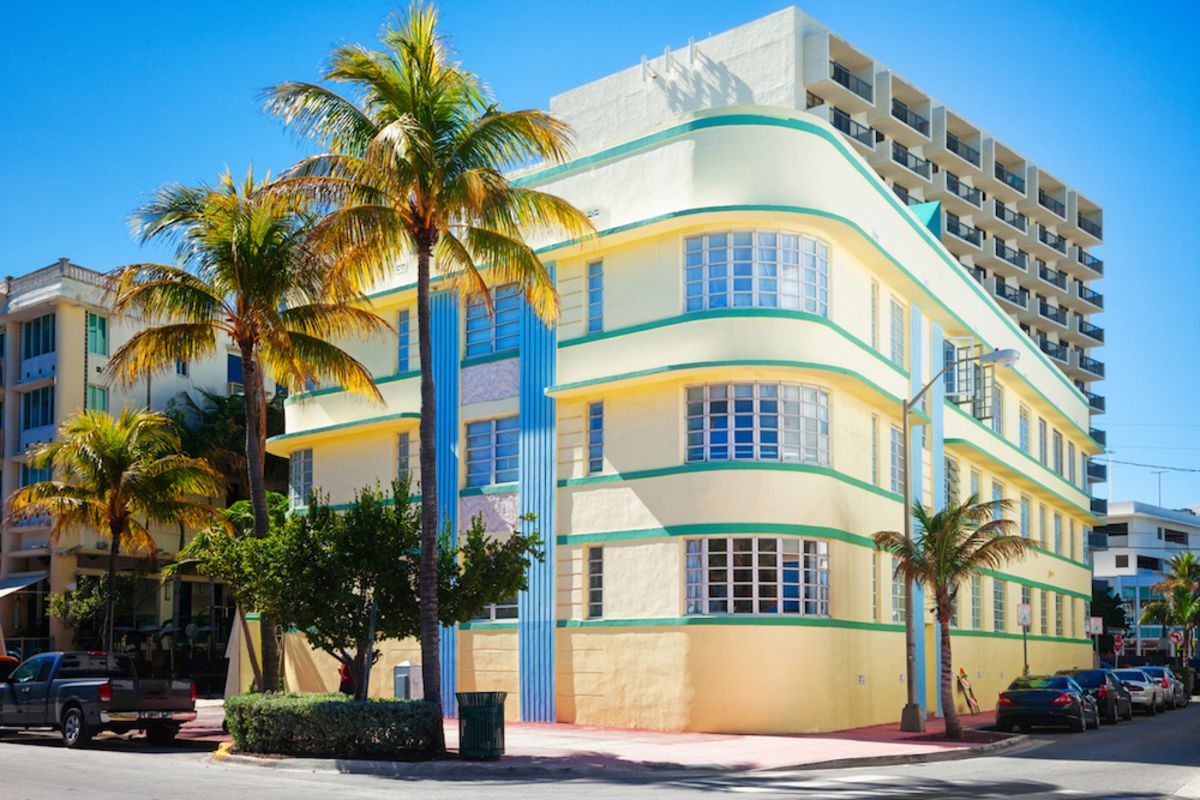 There is More to Miami's Art Deco Scene then what you see on Ocean Drive
Only a short walk north of Celino you'll find the Art Deco Welcome Center complete with helpful visitor brochures, a gift shop where you can pick up a gorgeous Art Deco print and other vintage gifts to take home, and the Art Deco Museum. The Welcome Center makes it easy to connect with Miami Beach's architectural heritage and community culture in a fun and glamorous way. The nearby Wolfsonian-FIU is another must-visit for the Art Deco curious. The university museum, library, and research center uses its collection to illustrate the persuasive power of art and design. Stop by on a Friday from 6 - 9 p.m. for free admission.
Ready for a South Beach Art Deco walkathon? Art Deco is not hard to spot. Be on the lookout for buildings with pastel colors, round porthole windows, curved corners, and bright neon lighting. Pro Tip: Head out in the morning just as the sun is rising over the Atlantic. The Art Deco buildings along Ocean Drive are illuminated beautifully, making for a dream-worthy Instagram shot.
Celino Hotel opens its doors to extraordinary escapes, unmatched service, and unforgettable experiences in the heart of Miami Beach's Art Deco District. Get to your exciting plans faster when you book direct with Celino South Beach. Book our exclusive Deco Immersion package for 10% off our Best Available Rate, a daily breakfast credit, and a private walking tour of the Miami Beach Art Deco District.
subscribe to the blog and receive exclusive discounts