One Perfect Day: 24 Hours in South Beach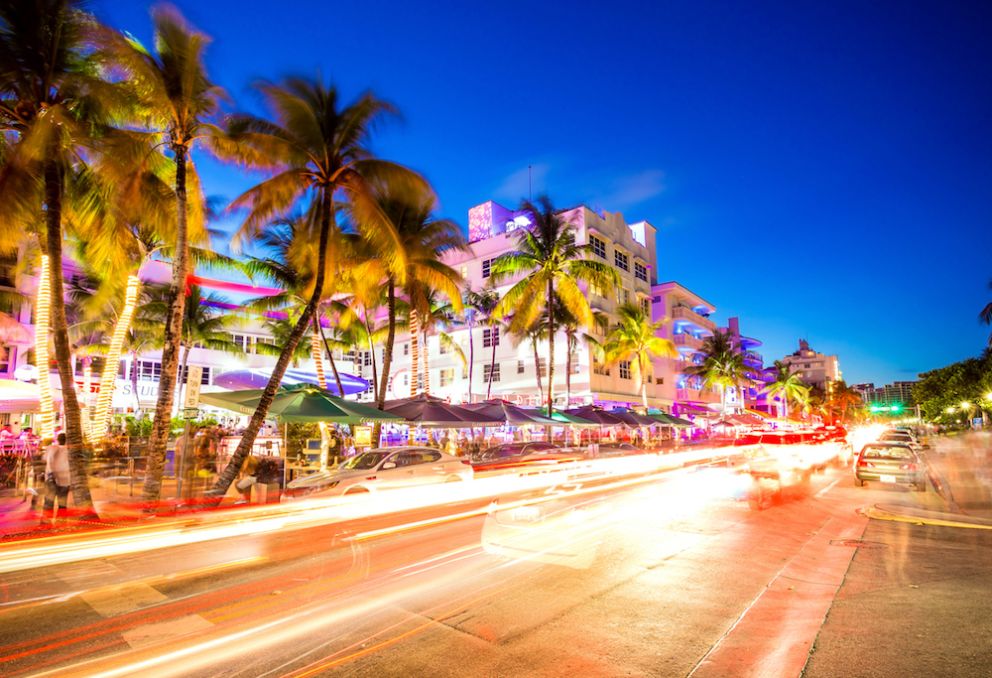 Pack in the must-see sights of South Beach in just 24 hours. Maximize your time with our recommendations.
Start by checking into the iconic Celino Hotel, South Beach's premier oceanfront hotel on Ocean Drive. The 132-room boutique hotel blends tropical surroundings with modern decor and playful touches to deliver a full service luxury property. The rooms are outfitted with natural elements, tropical accents, and local artworks to provide a calming, unique retreat. Take the afternoon to make the most of our amenities. Whether you're re-energizing at the Oasis Garden Pool, courtyard bar, or fitness center, we'll make sure you have everything you need during your stay in Miami.
The glamorous vibe of the Celino is surrounded by the vibrant streets of South Beach just beyond our front door. When you're ready, take an hour to stroll around the new Celino District. The hottest in South Beach shopping, dining, and entertainment line the surrounding streets, while Lummus Park, Art Deco architecture, and the turquoise waters of South Beach provide a peaceful and colorful contrast.
[Discover the New Celino District]
Make a dinner reservation at 8 p.m. at one of our on-site restaurants. Pubblica's rich flavors dominate the Italian-inspired menu, complemented by an esoteric wine selection and a bright and contemporary interior. Mediterranean delicacies meet South Beach cuisine at Dalia. A modern approach to classic dishes with a seafood-centric menu, Dalia is where city meets ocean.
After a delicious dinner, it's time to hit the streets once more. The Celino District is home to some of the trendiest clubs in SoBe entertainment. Mango's Tropical Café and Nightclub, Rockwell Miami, Twist, STORY Nightclub, and COPA Room Show and Nightclub are all within walking distance from Celino.
[Where to Find the Best Nightlife in South Beach]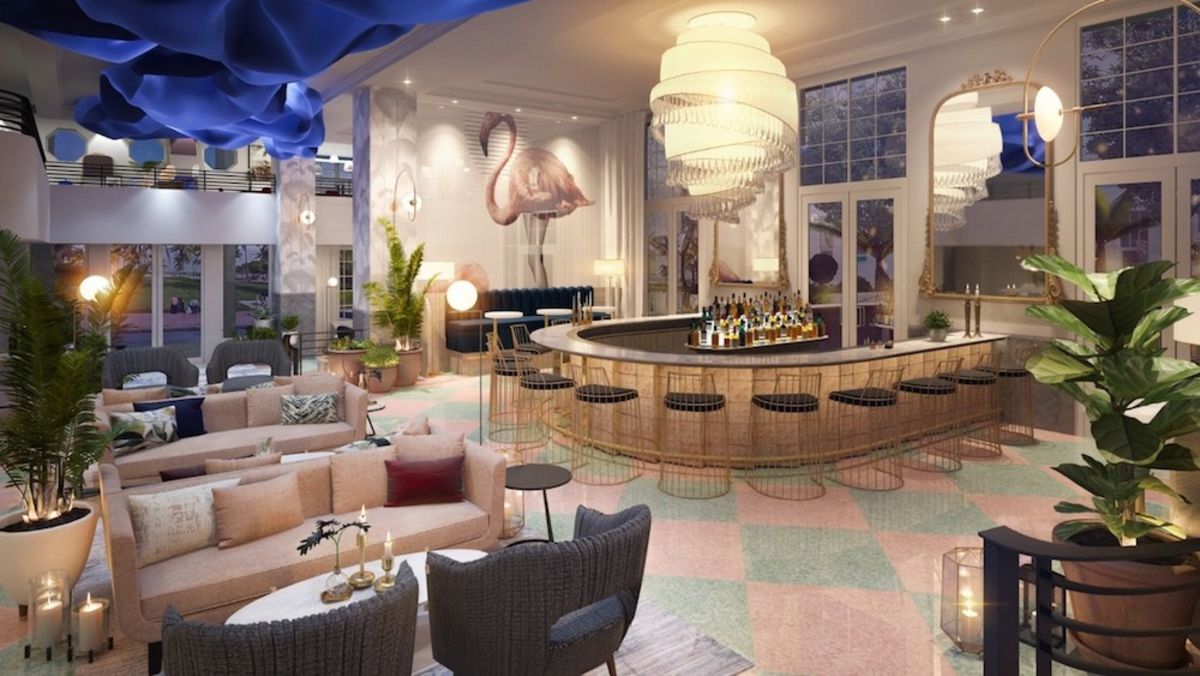 We have one more spot to visit before bed. Open daily until 2 a.m., The Bar at Dalia's indoor/outdoor horseshoe cocktail bar reflects Celino's signature Floridita style meets Cuban-modernism. Miami's newest ultra-chic hangout features eclectic custom furniture, pop colors, lush greenery, and seasonally-driven cocktails. After a nightcap, it's time to crash. You still have plenty of time left in your 24 hours SoBe trip!
Morning is the best time to visit the white sands of South Beach. Rise early to catch the sunrise over the Atlantic. Explore the beach, multicolored lifeguard stands, and South Pointe Park while avoiding the normal mid-day bustle. Walk south along the shore until you get to the southernmost point of South Beach. Walk out to the pier and check out the park's observation deck overlooking the bay and downtown before returning north.
Take Ocean Drive towards Celino and grab breakfast at News Cafe or Big Pink, SoBe's beloved, retro diner frequented by celebrities. After a bite to eat, spend some downtime at Celino to recharge. We're coming to the end of an epic 24-hour visit to South Beach, but we still have time for one more once-in-a-time experience to fit into this trip.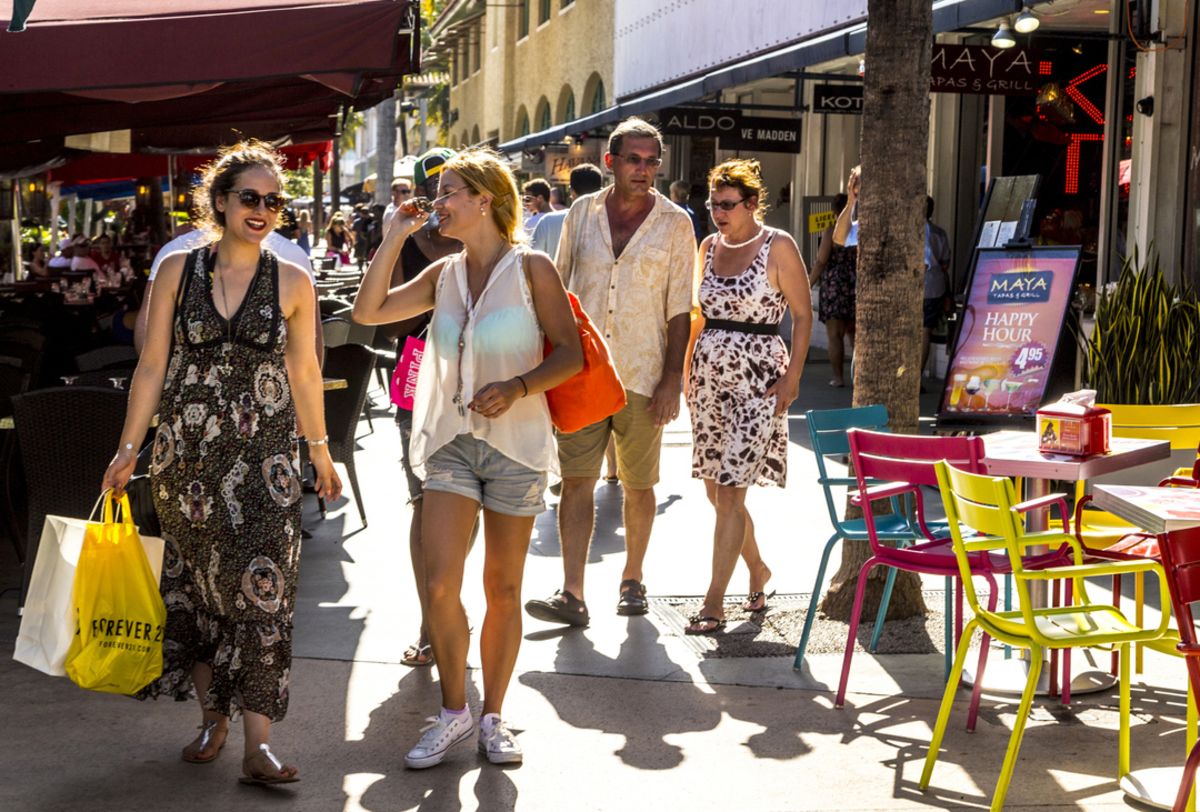 Walk north along Ocean Drive through the heart of the Art Deco District. You'll pass Italian fashion designer Gianni Versace's mansion and notable buildings from esteemed Art Deco architects. Stop at the Art Deco Welcome Center to explore more or keep making your way north. Our last destination is the historic Lincoln Road Mall, nestled between 16th and 17th Street. The world-famous promenade features more than 200 shops, sidewalk eateries, and art galleries. Stop at the Lincoln Eatery Food Hall for lunch and pick up a souvenir from Surf Style.
[SoBe's Art Deco District: A Visitor's Guide]
Book your South Beach getaway with Celino Hotel, located in the heart of Miami Beach. From in-room dining to concierge services, we'll make sure you have everything you need during your 24-hour stay in Miami. Be among the first to visit the brand new Celino District when you book our exclusive pre-opening promotion. Receive 20% off our Best Available Rate and a daily breakfast credit when you book now with Celino Hotel.
subscribe to the blog and receive exclusive discounts